Certiport offers the Autodesk Certified User (ACU) certifications, which enhance student college applications and resumes, providing evidence of competency and proficiency. Earning User-level certifications while in school gives students confidence as they continue to master Autodesk products and pursue Associate and Professional-level certifications in the future.
Career and technical education programs across the United States equip students with marketable 2D and 3D design skills by teaching them to use state-of-the-art Autodesk design software. Autodesk Certified User certification confirms students have the skills necessary to continue their design careers - whether they attend college, enter the workforce or work toward additional levels of industry certification after graduation.
AutoCAD Certified User and Autodesk Inventor Certified User certifications include both academic and industry requirements in attainable certifications designed specifically for students. The exams combine multiple-choice and performance-based questions to ensure students understand and can effectively use Autodesk software.
Visit Certiport's Autodesk Certified User Official Site for more details.

Autodesk ACU test voucher is also referred to as Autodesk Certified User voucher, ACU exam voucher, AutoCAD Certified User discount voucher, or Autodesk Inventor Certified User certification voucher.
Autodesk ACU test voucher is a discounted, pre-paid permit to write the exam. Usually, you would pay at the test center or shop at http://shop.certiport.com for your Autodesk Certified User certification exam. But to take advantage of our voucher program, you can purchase the discount Autodesk ACU test voucher from us and save money immediately on your AutoCAD Certified User and Autodesk Inventor Certified User exams. The voucher number is all you need to register and take your exam. To learn more about our voucher program, click Here.
Our Autodesk ACU test vouchers can be used for ANY Autodesk Certified User certification exams, including:
3ds Max Certified User Exam
AutoCAD Certified User Exam
Inventor Certified User Exam - Imperial
Inventor Certified User Exam - Metric
Maya Certified User Exam
Revit Architecture Certified User Exam - Imperial
Revit Architecture Certified User Exam - Metric
One Autodesk ACU voucher is good for one exam only. Please note that some Certiport centers may charge the proctoring or administration fee which varies. So please check with the Certiport center before booking your Autodesk Certified User exam with them.
The Autodesk ACU Test Voucher is valid in United States only, and will be delivered via email in 1~2 business days after you place the order.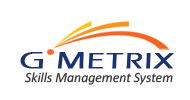 GMetrix provides the premier solutions for MOS 2007/2010/2013/2016, Mocrosoft MTA, Adobe ACA, and Autodesk ACU certifications. GMetrix Practice Tests use the same exam format as the certification exams and are mapped to the certification objectives so a test-taker is assured that he/she is learning and practicing the skills that will help him/her pass the certification exam. See GMetrix Practice Tests for more details.
Autodesk ACU test vouchers can be redeemed at Certiport testing centers (or so-called iQcenters) in United States. Please note that Autodesk ACU exams are not offered by Pearson VUE or Thomson Prometric. Visit Certiport's official web site: http://www.certiport.com for more details about the registration.
Registration:
How to redeem the voucher and register an exam at Certiport Testing Center
Note:
1.
Vouchers, study guides, practice exams, and online courses are all non-refundable, and the voucher expiration date cannot be extended. Please see Important Notes for Test Voucher and All Other Products before purchasing the Autodesk ACU Test Voucher.
2.
Autodesk ACU vouchers are only valid in United States, and will be delivered via email in 12 hours. One test voucher is good for one exam only.
3.
After redeeming the Autodesk ACU Voucher with Retake, if unable to pass the exam, you will receive a retake voucher for a second attempt at the same exam. It would usually take about 30 minutes for you to receive the retake voucher via email. If for some reason you don't receive it, you can always log in at www.certiport.com and find it there. Retake voucher expires 30 days from when it was issued. You can retake the exam right after receiving the number, but if you fail again you should re-pay and have to wait a week to retake it for the third time.