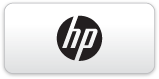 In todays business environment, employers need IT expertise in translating business objectives into technology strategies and end-to-end solutions. The HP Accredited Technical Associate (HP ATA) certification provides a complete learning solution - including courseware, hands-on labs, practice tests, and certification exams - that goes well beyond simple concepts and product knowledge.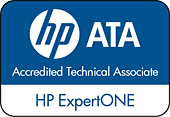 The HP ATA certification delivers the industrys first architect-level certification designed for academia. It validates real-world skills and prepares students for employment in small and medium business environments.
HP Institute offers engineering students ATA technology certification in these essential IT segments:
Connected Devices
Networks
Servers and Storage
Cloud
Visit Certiport's HP ATA Official Site for more details.

HP Accredited Technical Associate (HP ATA) test voucher is also referred to as HP Accredited Technical Associate voucher, HP ATA exam voucher, HP ATA discount voucher, or HP ATA certification voucher.
HP ATA test voucher is a discounted, pre-paid permit to write the exam. Usually, you would pay at the test center or shop at http://shop.certiport.com for your HP ATA certification exam. But to take advantage of our voucher program, you can purchase the discount HP ATA test voucher from us and save money immediately on your HP ATA exams. The voucher number is all you need to register and take your exam. To learn more about our voucher program, click Here.
Our HP ATA test vouchers can be used for ANY of the following certification exams:
The three pillar certification exams (Connected Devices, Networks, and Servers and Storage)
The Cloud certification exams
(Note: To complete the HP ATA - Cloud certification, a candidate must first complete the Connected Devices, the Networks, and the Servers and Storage certifications)




One HP ATA voucher is good for one exam only. Please note that some Certiport centers may charge the proctoring or administration fee which varies. So please check with the Certiport center before booking your HP ATA exam with them.
The HP ATA Test Voucher is valid in United States only, and will be delivered via email in 1-2 business days after you place the order.
HP ATA test vouchers can be redeemed at Certiport testing centers (or so-called iQcenters) in United States. Please note that HP ATA exams are not offered by Pearson VUE or Thomson Prometric. Visit Certiport's official web site: http://www.certiport.com for more details about the registration.
Registration:
How to redeem the voucher and register an exam at Certiport Testing Center
Note:
1.
Vouchers, study guides, practice exams, and online courses are all non-refundable, and the voucher expiration date cannot be extended. Please see Important Notes for Test Voucher and All Other Products.
2.
HP ATA vouchers are only valid in United States, and will be delivered via email in 12 hours. One test voucher is good for one exam only.
3.
After redeeming the HP ATA Voucher with Retake, if unable to pass the exam, you will receive a retake voucher for a second attempt at the same exam. It would usually take about 30 minutes for you to receive the retake voucher via email. If for some reason you don't receive it, you can always log in at www.certiport.com and find it there. Retake voucher expires 30 days from when it was issued. You can retake the exam right after receiving the number, but if you fail again you should re-pay and have to wait a week to retake it for the third time.